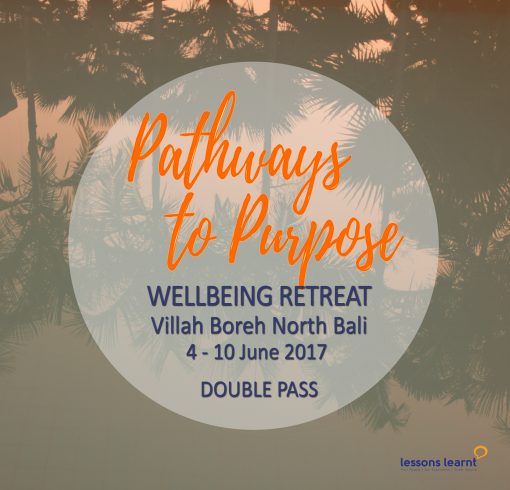 Pathways to Purpose – Double Pass
* Flights to and from Bali and any required visas are to be booked and paid for by the participant.
Early bird registrations will attract a 10% discount when booked 2 months in advance of the departure date.
As a commitment to the development of local communities, 10% of the proceeds will be given to Spiritual Leaders with Cultural Insights – a local non for profit organisation which supports people who are vulnerable through poverty.