Lessons Learnt Consulting has had the privilege of being involved with the Warwick Turf Club's Annual Picnic Races for several years in a row now, sponsoring a race – the Bill and Margaret Hoiberg Cup.
"This day gives me the opportunity to honour my mum and dad for what they did for Warwick races but also to acknowledge the importance of such activities in the emotional wellness of regional and rural communities." Dennis Hoiberg.
This year, Dennis had the honour of being MC for the 2018 Fashions on the Field.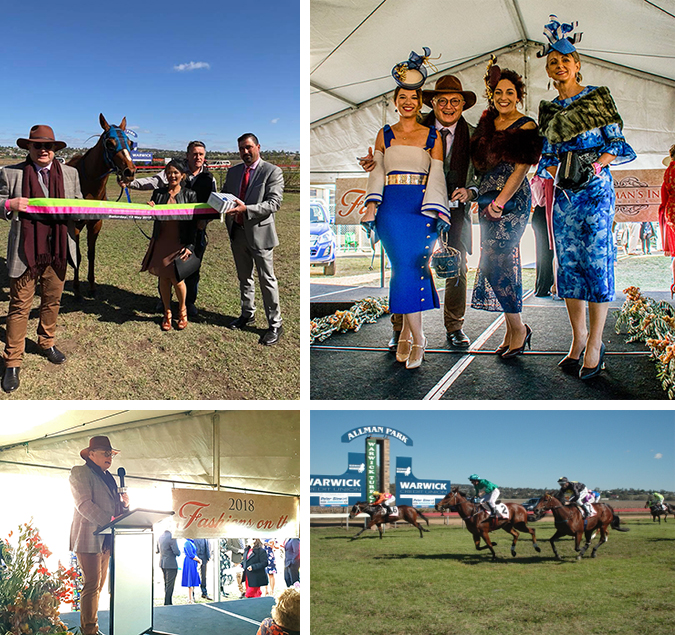 Images: Dennis Hoiberg at the Warwick Races 2018 – Lessons Learnt Consulting is a proud repeat sponsor of the annual community event.