|

 

HERE TO BUILD YOUR BUSINESS, YOUR COMMUNITY, YOUR TEAM, YOU.
Specialising in the personal and professional development of individuals, communities and business organisations.
Lead by Dennis Hoiberg, a highly experienced consultant in strategic business, change management and emotional resilience, our tailored approach to client needs ensures great results, every time.
Whether you're looking for services as an individual or on behalf of an organisation, you can be assured that our techniques focus on positive and sustainable outcomes for everyone.
|
WHAT WE CAN HELP YOU WITH 
Workshops

 

– group training on a range of topics aimed at enhancing team and/or individual resilience for staff and/or leaders.
Individual Coaching

 

– achieve specific goals you have set.
Heroes Journey

 

– a no gimmicks, customised, person-to-person program that will transform you physically and mentally.
Pathways to Purpose

 

– a 7 day retreat  in the tranquil areas on Bali – focusing on your well-being and spirituality.
Webinars – bringing lessons we've learnt straight to you.
Event Speaker/Master of Ceremonies
We have worked with some amazing individuals and organisations – big and small. See what some of our clients have to say about us here.
Learn more about our Community involvement here: Community Spirit. 
| DENNIS HOIBERG 
The founder of Lessons Learnt Consulting is an organisational consultant with more than 30 years of experience working with individuals, teams and businesses to achieve personal satisfaction and high performance.
His main area of consulting expertise is assisting people to thrive through change,  applying his lessons and experience in a practical and pragmatic style.
Dennis' unique insight into human psychology provides his clients with highly effective strategies and tools to be able to bounce forward and thrive through change at a personal, team, organisational and community level.
He is a highly sought-after public speaker and master-of-ceremonies – engaging audiences on the subject of emotional well-being and resilience.
Dennis has developed solutions and programs to accelerate the personal and professional development of individuals. These solutions make use of world-class instrumentation including the strength-based Gallup material, Values in Action, Myers Briggs Instrumentation and the Geier Learning Systems.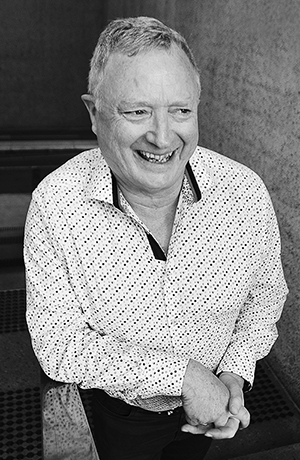 | OUR VALUES
Create positive impact
Empower with authenticity
Collaborate with meaning
Innovate for a sustainable future
Creating positive change at an individual, business and community level, with authenticity is at the core of our values.
We strive to work in a collaborative and innovative manner to help people make better choices; creating sustainable joy, productivity and success in their personal and professional lives.